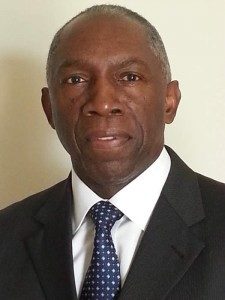 Welcome to this blog dedicated to General William E. (Kip) Ward. Today, General Ward is the President and COO of SENTEL Corp. SENTEL Corp. is based in Arlington, VA and the company of over 500 employees specializes in integrated logistics, engineering, mission support, intelligence, information technology, border protection, and many other tech services. The company was founded in 1986 and serves both governmental and commercial clients.
General Ward's Distinguished Military Career
Before entering civilian life, General William Ward was the inaugural Commander of the United States Africa Command (AFRICOM). General Ward was responsible for establishing an interagency command that included staff representatives from State, Commerce, Treasury, Homeland Security, and other U.S. Cabinet Departments and Agencies. The Command was responsible for all U.S. defense and security activities on the African continent, including training local African armies, improving regional cooperation, and mitigating transnational threats.
Before General William Ward commanded AFRICOM, he was the Deputy Commander of United States European Command where he was responsible for the day-to-day activities of the Command. In addition to that, General Ward was selected by Condoleezza Rice to serve as the United States Security Coordinator to Israel and the Palestinian Authority in Jerusalem and Tel Aviv during part of the Bush Administration. Ward was praised by both parties because he brought fairness to the position and ensured everyone had a voice in the room.
In addition to that, General William Ward has held many other key Army, Joint, and Combined command staff assignments in his forty-plus year career. He was the NATO Force Commander in Bosnia, Commander of the 25th Infantry Division and Vice Director for Operations, J-3, The Joint Staff, during the 9/11 terror attacks. Using his experience as a decorated combat officer and leader, General Ward was a significant part of the planning and carrying out of the U.S. government's defense and interagency response actions to the attacks.
Overall, General Ward has had a distinguished career as an army commander, commanding at every level from platoon as a Lieutenant to geographic command as a General. General Ward holds his B.A. in Political Science from Morgan State University in Baltimore and his M.A. in Political Science from Pennsylvania State University.